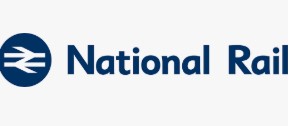 If you're staying in a countryside B&B, and won't have access to a car during your time in the UK, then things can become a little bit tricky. Unfortunately, some places just aren't accessible by public transport. Before you book, have a look at a website such as National Rail to check whether your chosen B&B is close to a railway station. If it isn't, look at Google Maps or a local bus company website, to find out if there is a regular bus service which serves it. Unfortunately, due to recent cuts, a lot of rural bus services no longer operate in the UK, and this has left many great B&Bs cut off from public transport.
If there is a station within a few miles of your chosen B&B, then take a look into local taxi companies who will be able to get you those last few miles. In almost every case, the B&B owner will be able to recommend and probably book a cab for you; there is every chance that they help a lot of people get to their B&B from the nearest station. It's far better to ask the B&B owner for a recommendation than to spend time looking around yourself.
If you've found somewhere you love, but won't be able to drive to, then ask the owner for advice. They want you to come and have a good time, so they'll probably try to find a way to make it work.