If you are a traveller with osteoarthritis (OA) looking for the best bed and breakfast (B&B), don't just look at the amenities, the local infrastructure and attractions, the menu is also important. Don't check into a B&B facility that has the wrong breakfast foods that will aggravate your OA. This article shares three important foods to look out for in the menu of the bed and breakfast you want to book.
1. Dairy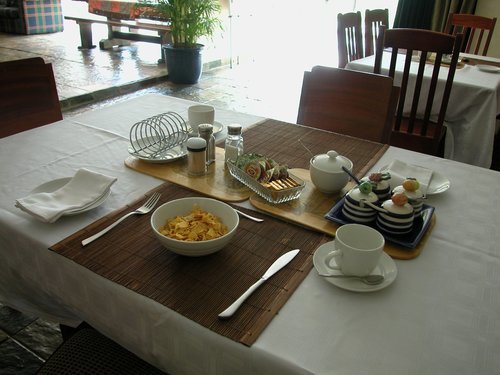 While some dairy products, such as milk products with carrageenan, cause inflammation that can aggravate symptoms of osteoarthritis, dairy products are still essential for OA patients. For instance, milk, cheese, and yoghurt are rich in vitamin D and calcium, essential nutrients that alleviate OA symptoms. For example, eight ounces of plain yoghurt and eight ounces of milk have 400mg and 300mg of calcium, respectively.
2. Green Tea
Green tea has polyphenols, which are antioxidants that help to reduce inflammation. Besides, these antioxidants slow down the rate of cartilage damage and assist in the repair of bones and cartilage tissues. Green tea also limits the production of specific molecules in the immune system that causes inflammation and joint pains.
3. Nuts
A good B&B for osteoarthritis patients should also have nuts on the menu. Nuts such as walnuts, peanuts, and pistachio nuts have immune-boosting minerals which help in weight loss. Remember, being overweight can aggravate your OA. Nuts also have antioxidants but then, don't eat them so much, to avoid the buildup of calories in your body.
What to Avoid
While this article shares foods that you should eat if you have osteoarthritis, there are foods you should avoid. If the B&B's menu has sugary and salty foods, you need to think twice. And remember, it's not just about diet; exercising is also essential if you want to manage osteoarthritis.
There you have it, folks, three foods you need to look out for in your preferred bed and breakfast. The aim is to eat foods that reduce inflammation and prevent further tissue and cartilage damage. The best osteoarthritis diet should also cut down on cholesterol and work to maintain healthy body weight. This is because being obese puts a lot of pressure on your joints, consequently causing pain and inflammation.